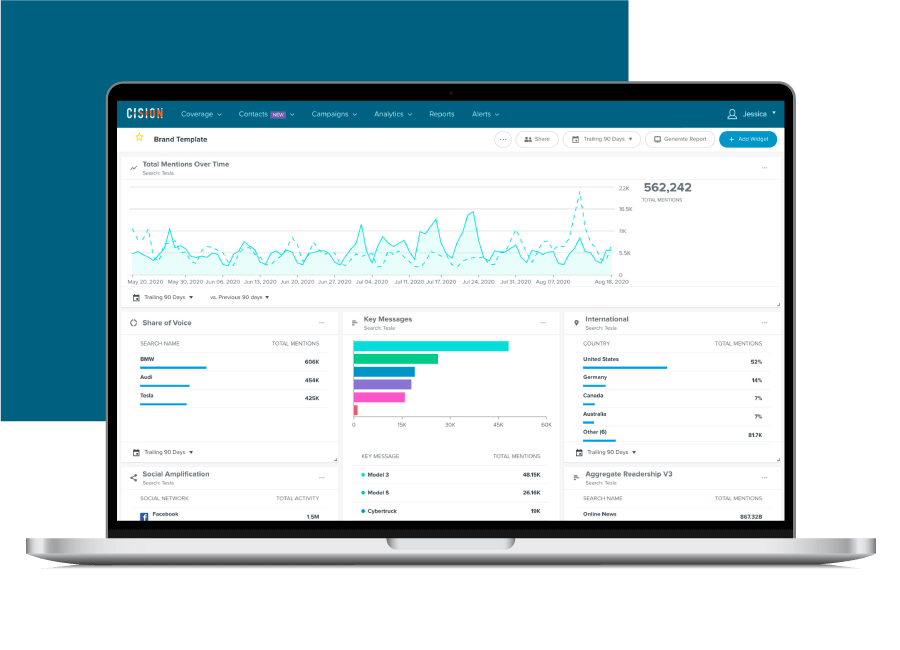 Better Reporting Gives You Power to Perform Even Better
Deliver more than just work. Also show the results of your efforts.  
PR is hard work. Constantly maintaining relationships with stakeholders, trying new angles and creating buzz. It remains very vague for many executives. But we know that the impact of your efforts on your entire organization can be concretely measured and demonstrated.   
And that's exactly what our reports do.  
Our reports are as easy to create as they are to share to present your efforts. The PR profession can be tricky, demonstrating its value and successes shouldn't be. 
What Can Cision Reporting Do for You?
Make the work you have done stand out.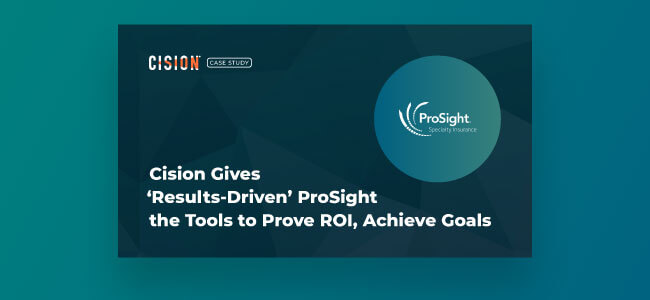 ProSight Specialty Insurance
Learn how ProSight partnered with Cision to track key metrics and create reports for executives.  
Discover the Full story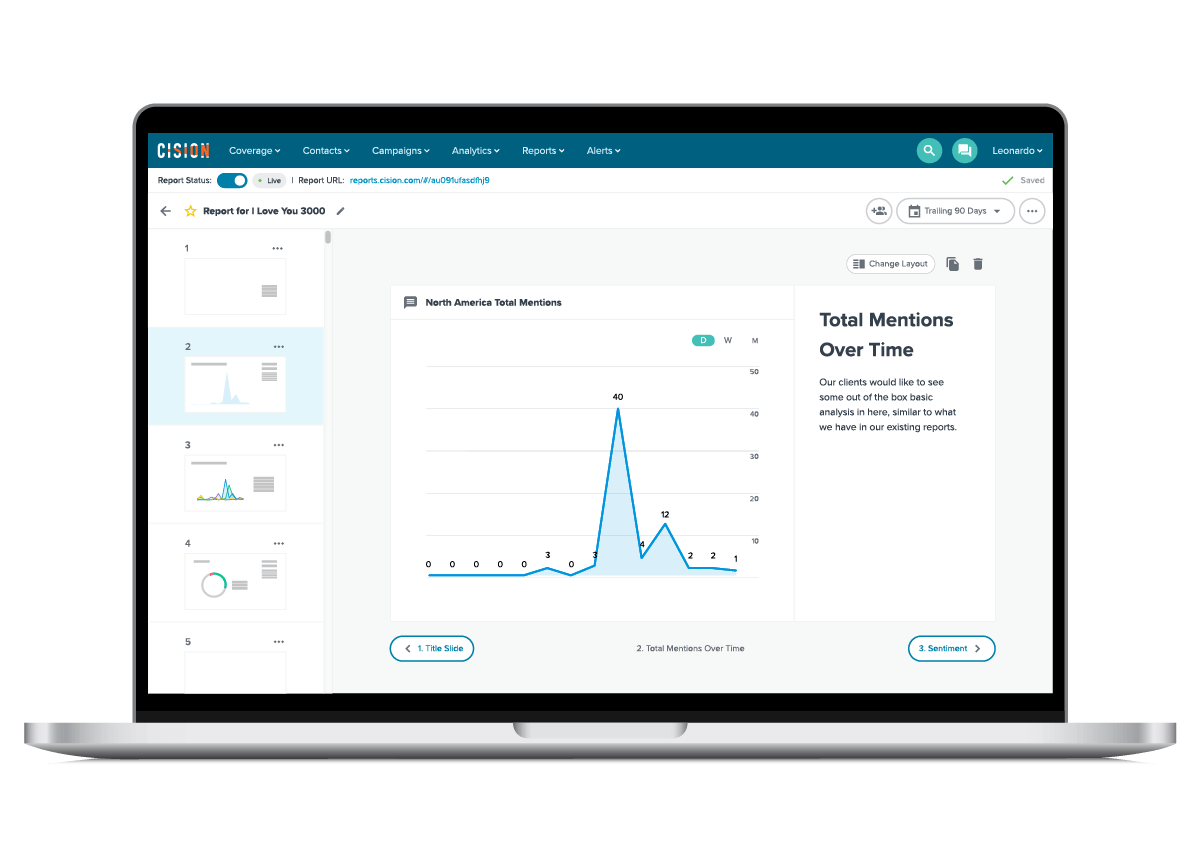 Creating Reports Has Never Been Easier
Turn your Cision dashboard into sleek reports in no time. With one click, each widget becomes it's own, fully customizable slide with room to add your own insights. Easily share the report URL with internal stakeholders. 
More Technology in Less Time
Seamless integration with the smartest analytics tools.
Google and Adobe Analytics
Get insights into the impact your earned media has on your website traffic, consumer purchase behavior or lead conversions by integrating your Google Analytics or Adobe Analytics account. View the collected data clearly in your dashboard, or view it per article.
API
Cision offers a fully customizable REST API to transfer media mentions and statistics to business intelligence software such as Tableau, PowerBI, Domo and other internal reporting structures.
Don't Miss a Thing With Spike Alerts
Be the first to know about the latest news about your brand, wherever you are. Get more to report, as soon as it needs to be reported.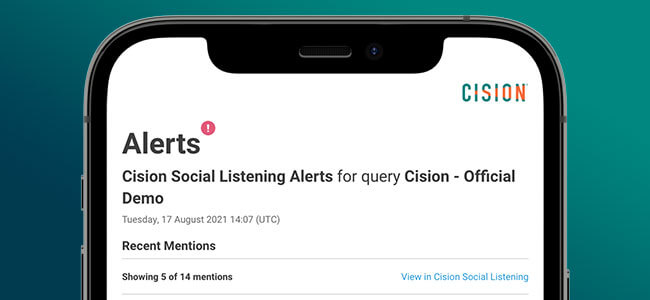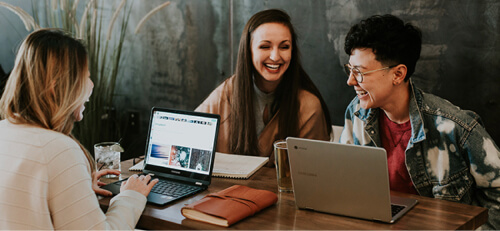 Do the Work, Show It and Celebrate the Successes
Your team is made up of PR experts. And we'd love to help you actually showcase the results of that expertise.